Plugins are helpful tools because they add extra functionality to WordPress. It is from the WordPress Plugins that people can customize their sites, add extra features, and improve their sites to more satisfying ones. The plugins to install depend on the niche of your website because every plugin has a specific type of function that it can add to your site. There are plugins for pictures, speed optimization, site security, and other types of functionality so choose based on what you need to add to your site. Below are some of the plugins that are free yet they can add lots of value to your site. 
Best & Free WordPress Plugins for SEO in 2020
Everest Forms 
Nowadays you don't need to collect emails from sites to contact people. You need to just fill a form and send it online. Those forms provide an easy and quick way of contact with the webmasters and inquire about the services or products that they offer. Everest forms are drag and drop interfaces so you simply create your contact forms even if you are not an expert. You can use general fields as well as advanced fields to create more advanced contact forms.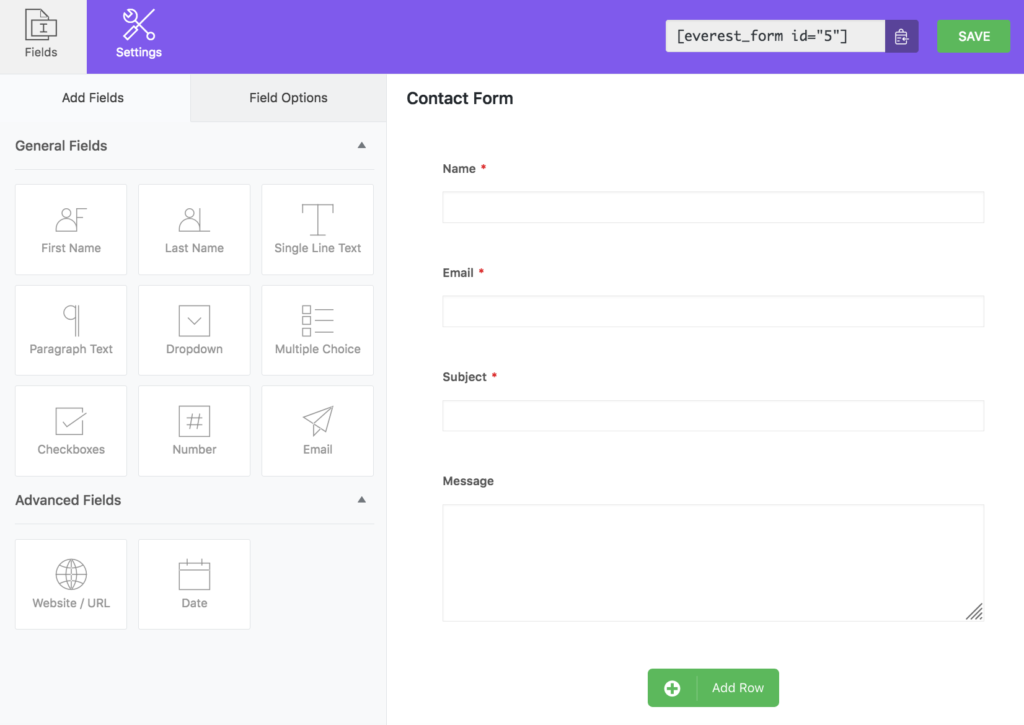 Jet Pack Premium 
This is a plugin that was built by WordPress itself and it is known to offer plenty number of features to websites. Every website needs to have such a plugin because it offers features like security, enhanced website performance, image optimization, and handling your traffic growth. It offers features that can enhance your website performance and even appearance. Its enhanced distribution feature works to automatically share your content to relevant third parties like search engines and social media. Above all, it is a premium protector of your website so it will always prevent your website from attacks.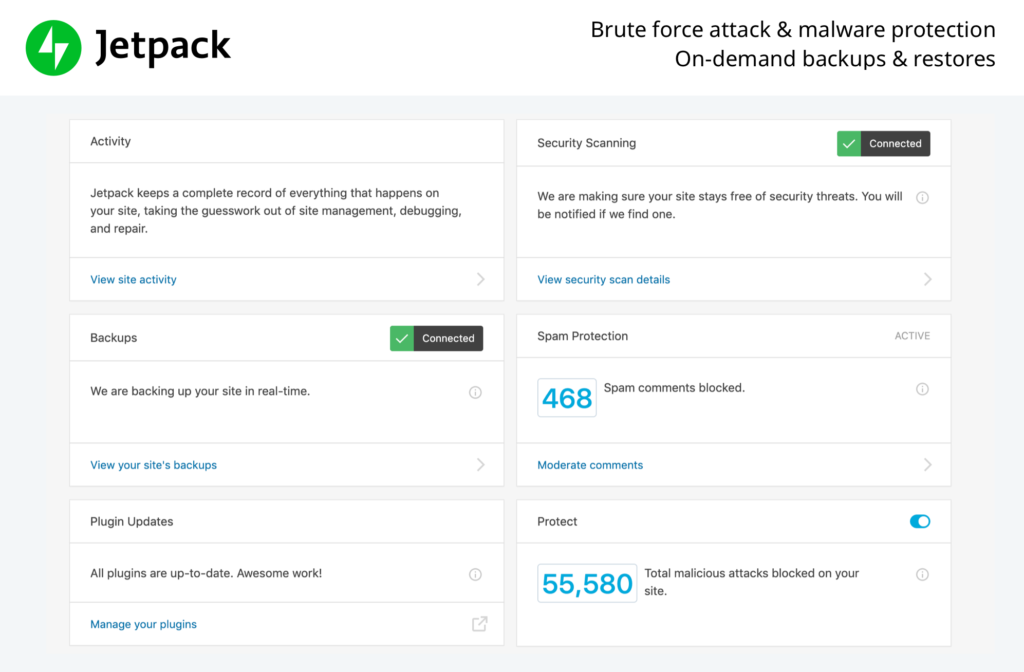 Yoast SEO 
Yoast SEO is a content optimization plugin that corrects publishers of content. It is enriched with SEO protocols to ensure you publish SEO friendly content that will rank high on search engines. It guides you on how to use keywords, how to write sentences and how to ensure you have the best readable content on your site. The use of Heading one, two and three is also highly emphasized so every content you create is perfectly optimized even if you don't have a clue about SEO principles. Yoast is free and easy to use so you don't need to be an expert.
User Registration
WordPress has a plugin that allows new members to register on your site. It is available by default so you don't need to install a plugin to get it. However, the default user registration plugin is not user-friendly and may not contain the features that you need as a person. To be on the safe side, make sure you install the user registration plugin. It is a drag and drops the user registration plugin that offers a smooth and quick way to connect with your users. Some of the core features it comes with include Unlimited registration forms, multi-column support, ReCaptcha support, and email notifications.
Google XML Sitemaps
This is a wonderful WordPress plugin that allows you to be identified by search engines such as Bing, Yahoo, and Google among others. It creates an XML sitemap once activated making it easy for your site be indexed by search engines. The search engine bots will have an easy time viewing your site map and make it easy to index. You will always be able to enjoy excellent search engine positions because all your site will be visible by all search engine bots. 
WooCommerce
It remains to be one of the most fundamental plugins for people who want the best e-commerce sites that are powered by WordPress. You can add any product and make descriptions. Besides the product adding a feature, it also contains wonderful security features that ensure no attacks go successfully. It safeguards your client's data and ensures you operate without any hindrances. WooCommerce provides an easy way to shop and check out so it is easy for your clients to always fall in love with your online store. You can add a lot of payment options to cater for the transaction needs of all your clients.
Nivo Slider
This is an ideal plugin for those who want to develop their commercial sites. It is ideal especially for those who want to display sample products, examples, or any extra information that you may require your clients or prospects to know. With over 3 million downloads, it is clear that it has the best services to its clients. Basically, the plugin is meant to increase engagement by informing people about your products or services. You get automatic updates and you are always able to make your clients know more about your products.
W3 Total Cache
For the purposes of increasing website performance, it is always important to do website caching. Once the data is cached, loading speed increases thereby reducing the waiting time for your clients. Installing the plugin is, therefore, an easy way of improving website performance at all times. Caching will be done on your posts and pages as static HTML files thereby enabling your website to have very little time to load and reveal content to your users. Enhanced site speed also promotes your SEO value making you rank top on search engines. Improving website performance also increases your reputation.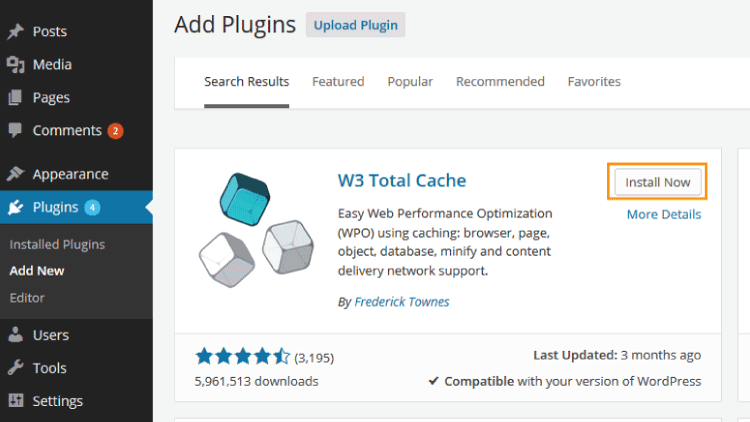 VaultPress
If you need real-time operated backups, this is the best plugin that you need to install. It contains security features that can prevent your site from being compromised by cyber thieves or any kind of unwanted intrusions. It synchronizes all kinds of content, posts, comments and media file to ensure they are free from malware. VaultPress is one of the constituents of the jetpack plugin and together with other features, they strengthen the quality and reliability of the website. The prompt notifications will allow you to act quickly whenever there is a security breach on your website.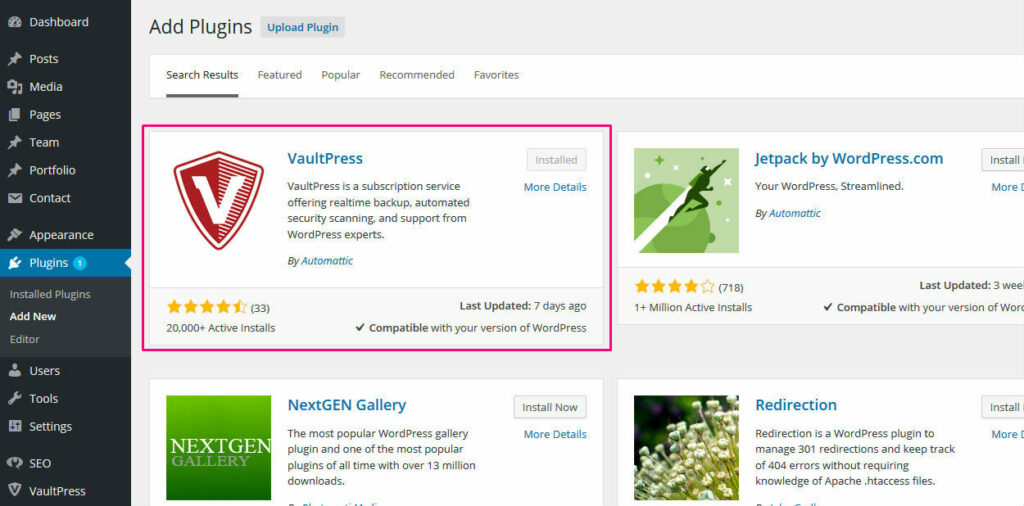 WP Smush
The relevance of pictures and images cannot be underestimated when it comes to blog posts. Images make your posts self-explanatory, enticing, and with a lot of attractions to the users or visitors. Having top quality images on your site increases the attractiveness of your site making a lot of people to always visit. The WP smush is wonderful because it installs images in several formats such as JPEG, GIF and PNG formats which are needed by the websites for it to rank top. It can compress, change formats, and ensure all images are well optimized for enhanced website performance.
WP-Optimize
You may not be in a position to always control the junkies and unnecessary files on your WordPress site. These junkies slow down your website and make it to poorly perform. To make sure you don't encounter downtime issues with your site, make sure you install the WP-optimize. It always checks your database ensuring all data available in that database is relevant to your business and does not compromise your business operations in one way or another. Automatic removal of unnecessary information is always nice because it not only keeps your website clean but also boost SEO value.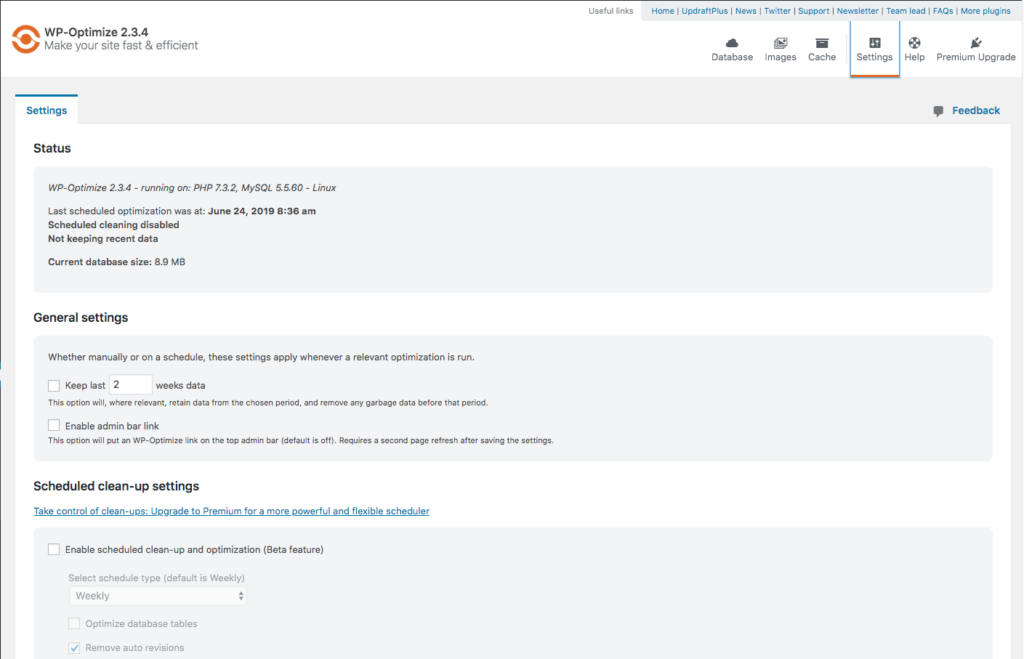 BJ Lazy Load 
Some websites have a lot of images especially eCommerce sites. Such sites may have increased loading times which mostly annoy clients. If you want to make sure the clients are not bored, you can install the BJ Lazy load. You can use the BJ Lazy Load is a plugin and it will replace all post images, post thumbnails, gravatar images, and content iframes. The end result is quick loading making your site to be quicker than you anticipate. It even works better with embedded videos and other types of infographics.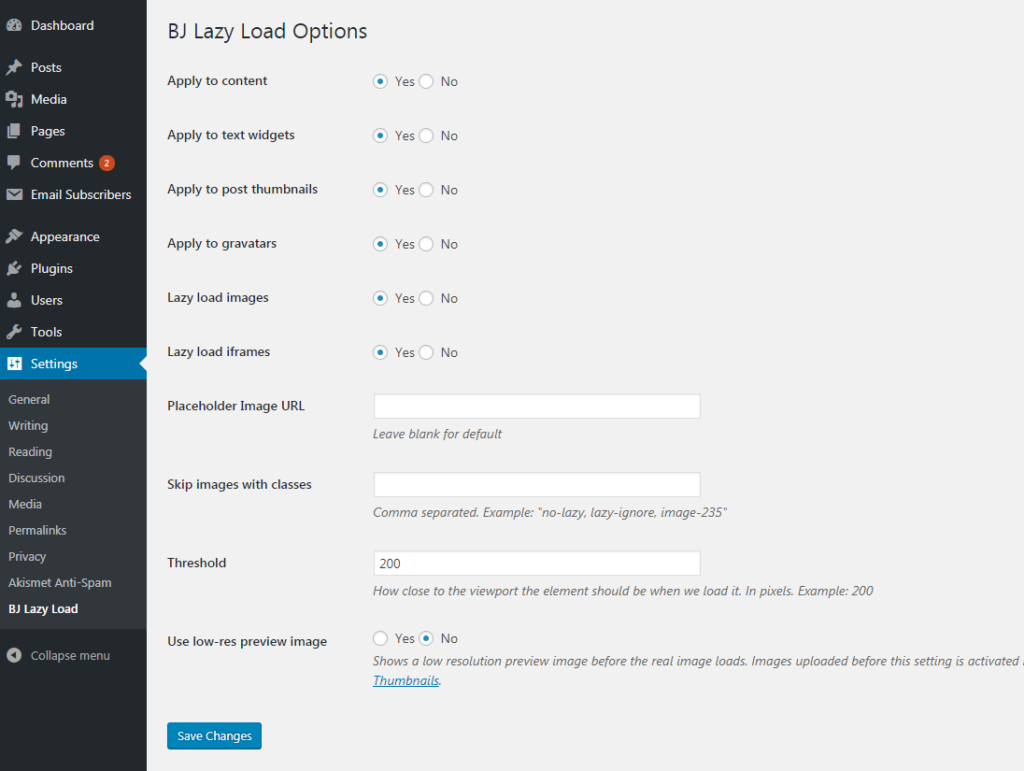 Wordfence Security
WordPress site security is a chief concern for many website owners. You cannot simply ignore the fact that you need to reinforce security and prevent your site from attackers. Wordfence is one of these security plugins that you can use to make sure you enhance security on your site. once of them includes Firewall protection, malware scan, blocking, login security, live traffic monitoring, and many more security features thereby ensuring you are perfectly protected at all times. even the login process, traffic behavior, and other security issues will be well-monitored to make sure you are always safe at all times.
Broken Link Checker
Every time a website visitor encounters an error 404, you reduce the trust of that visitor towards your business. You end up looking like you are not serious and many of them may end up looking for other alternatives. This link checker is meant to identify all broken links and notify you in real-time so that you fix them early and become well-functioning. You will end up enjoying excellent website performance at all times because every page link will be live to enable your visitors to find what they need at any time.
Disable Comments
This is a very fundamental plugin that ensures your site posts or post receives comments from readers only when you would like to. If you don't want a post or posts to receive comments, you just disable the comments. Why is it important. Think of a situation where you are receiving poor reviews from customers. You wouldn't like to ruin your reputation so to help yourself, make sure you switch off commenting until you sort out the negative comments you could be having on your site posts.
If you looking for WordPress website optimization and SEO services then you can hire our expert to do responsible work on your website. You can directly contact via email at info@alviwebtech.com
If you like the article then share as much as you can on your social profiles.